This is an event which happened in the town of Gui'de(an autonomous region tibetan), in the Province of Qing'hai.
Men took their baths in the magic mineral spring of Zha'cang which, according to the legend, can not only chase away the misfortune, but also bring us the happiness and the peace. Women watched by the side.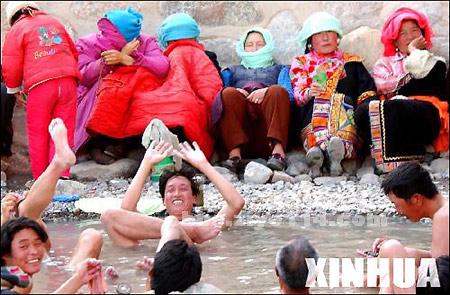 Men take the bath, women watch...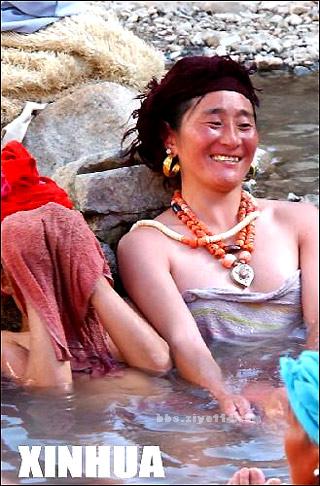 women now...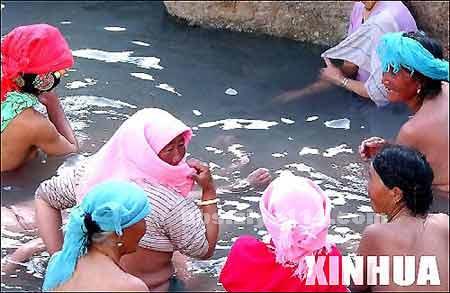 women...
It looks like interesting...