Administrateur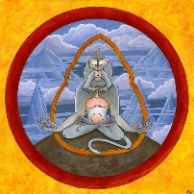 Offline



Joined: 12 Dec 2008
Posts: 880


Point(s): 918

Moyenne de points: 1.04

Posted: Tue 23 Dec - 15:58 (2008)

 

   Post subject: [EN] Our visitors since December 19th
domanlai wrote:

Wouldn't it be a great idea to create a special post for everybody to introduce oneself ?
Just to say shortly one's origin and where we currently live ...

I thought about it, but many people don't want give their identity because of... some reasons. So, I created the "friendship" category, To become friends / 成为朋友,  where we can slowly learn to know everybody without feel obligation. He he... But you can present yourself in this category if you want; maybe some people will do the same.