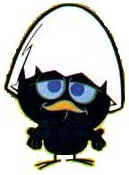 Offline



Joined: 08 Mar 2013
Posts: 2


Point(s): 2

Moyenne de points: 1.00

Posted: Wed 26 Jun - 10:09 (2013)

 

   Post subject: Xi Fangtao: the merciful Guide
Many years ago, Lu Xun writes in an article:"I am never afraid of speculating Chinese people by the worst evil..." In my opinion, those words are naturally not without extremes, and they read racily but not really convincing; moreover, it's a matter of nearly a century ago. The history of Human peocess is gradual civilization after all, being not evil or not that evil gradually. As a senior monk, Dalai will not be evil; especially the Living Buddha Dalai, who is influenced heavily by western civilization and has a close relationship with western civilized people, will not be evil forever.
  I remember some people have discussed about the living Buddha. They doubted how could a pious Buddhist with belief be evil, how could a pious Buddhist who believed cause and effect tell lies. Monks do not tell lies, let alone the Tibetan living Buddha… May the Buddha preserve us, theoretically it is true.
  Thus in the eyes of virtuous people, the living Buddha does everything out of his great mercy.
  For example, as the spiritual leader of Tibetans, as long as the living Buddha Dalai raises his arm in a call for action, Tibetan people will certainly gather together around him, and in a moment Tibet becomes a liberal and democratic country. However, he does not do that, because he is merciful.  
  For another example, as a Nobel Prize winner who has friends and believers all over the world, as long as the living Buddha Dalai raises his arm in a call for action, people all over the world will respond to his call, and naturally China becomes isolated immediately. However, he does not do that, because he is merciful.
  Yes, the living Buddha Dalai is merciful, not generally but infinitely, with a heart of Bodhisattva beyond the limit of life and death.
  Therefore, for years, every time when self-immolation occurred in Tibetan area, with an appearance of innocence on his face, Dalai stated that it had nothing to do with him. Since Buddhism disapproves of self-immolation and a living Buddha never tells lies, thus naturally self-immolation has nothing to do with him…
  Undoubtedly there is no problem with the living Buddha's reasoning. Even though someone disbelieves it, there are virtuous people believe in the living Buddha without doubt, because virtuous people can not imagine how a living Buddha could tell a lie. They think that a living Buddha will never tell a lie. Therefore, those young Tibetan people burned themselves because they were suppressed by Chinese government or in order to fight against the dictatorship and tyranny of Chinese government, with nothing to do with the living Buddha. They were determined to self-immolation in their free will to show their desperation.
  Young people are courageous, and young people burn themselves for freedom, for democracy… for the living Buddha? According to Buddhist scriptures, the Buddha cuts his flesh to fee the tiger. Aren't the courageous young people who burned themselves to revolt as great as the Buddha?
  As a matter of fact, every time when such a self-immolation event occurred in Tibetan area, on the one hand, Dalai and his fellows accused Chinese government of tyranny with a strong sense of righteousness, on the other hand, they propagated the greatness of youth. Certainly, such criticism and propaganda shall be delivered with the presence of western politicians, so as to clearly show them how hard Tibetan people were and to imply the need for assistance from these countries. Guns? Ammunition? Certainly, arms would be favored… However, the request for guns and ammunition shall be realized by western political leaders themselves, while the living Buddha Dalai will never mention them, because he is infinitely merciful. 
  Unfortunately, in recent years, the number of western governments and politicians standing for Dalai has been decreasing, even though he is the infinitely merciful living Buddha, a Nobel Prize winner for peace,
  even though self-immolation events occur one by one in Tibetan area, 
  Even if the self-immolation of Tunisia vendors take a revolution to Arab countries. The merciful living Buddha maybe think How unfair it is! Tunisia vendors and the youth from Tibet area both self-immolation, why the result are not same? Is it like gambling and Dalai is that failed gambler? And then ,now that is gambling, why not lay a few more bets, and the probability of win will be greater. Perhaps, a single win maybe change the condition of the whole game?
  When the merciful of gambler livingbuddha lost the bet, he forget he have been said that he didn't have relationship with Tibet self-immolation. Tibet self-immolation is the Tibet youth volunteerd to revolt. So the world-shaking, issued GUIDE ON SELF-IMMOLATION
  GUIDE ON SELF-IMMOLATION  is from LAMAOJIE, he has been reappoint of the exiled Tibetan parliament of Dalai clique ,now he still on duty of education system of Dalai clique. GUIDE ON SELF-IMMOLATION is written by the important members of Dalai clique, actually it is provide methods to Tibetan self-immolation, the first part of GUIDE ON SELF-IMMOLATION is pensee mobilization, the second part is the preparation of self-immolation, the third part is the slogan, the fourth part is the other action that cooperate self-immolation .
  What a good GUIDE ON SELF-IMMOLATION
  Dalai's mask was pull off, and he told lie without any shame, expressed the blackguardly countenance: said that I exactly instigate self-immolation, but what can you do?
  a rascal disguise to a civilized people, and disguise so many years, he is very tired. And rather than now, pretence a civilized people is not better than a rascal, because he must hurry up, otherwise he will be reincarnation.
  Of course, the rascally have another intention. First is blackmail Chinese government, he thought China will be compound for self-immolation. Second is blackmail the western civilized. He thought the western will be tactics against with China. Third is that this is a chance for him change his situation, made Tibetan region also appear the revolution like Arab Spring, thereby salute living Buddha back to the Tibetan region.
  Certainly,this blackguardly face has their thinly veiled purposes: one is to threaten the Chinese government, they were mistaken that the Chinese government will compromise because of the happened self-immolation; the other is to deceive civilized people in the western country, felling that the Western will split with China; third is to hope reverse trend completely, setting off revolution such as Arab Spring, and then they can hilariously welcome the Living Buddha back to Tibetan area for climbing up the Altar.
  It is certain that realizing the purpose requires "self-immolation guide" to be spread out in Tibetan areas as the Buddha Dalai wished, and makes Tibetans fall over each other for self-immolation. For the life of Tibetan, living Buddha does not care. They only open their mouths and say: go to be self-immolation! After burning to ashes and being dead, your souls will be released from purgatory and be with God! Amitabha.
  For those Buddha Dalai, who encourage self-immolation and give guide, certainly will not try self-immolation. This is a great Compassion. Of course, for themselves, they are compassion; for these Tibetans, especially self-immolation Tibetans, they are also compassion——the living Buddha feared lest that they will not self-immolation. Therefore, editing this book named "self-immolation guide".
  How vicious they are for editing this kind of book to lead more compatriots in their mouths self-immolation and dead.
  I never use the worst evil intention way to think Chinese. However, I was unexpectedly and doubted that how ferocious they are.
  Perhaps I measure the stature of living Buddha by the yardstick of small men, and misunderstand living Buddha Dalai seriously. I remember to watch the movie "Shaolin Temple" at a young age that to set himself on fire to against the evil forces is the host of Shaolin Temple, not someone else. Once I read the novel of Mr. Jin Yong "Royal Tramp" that to set himself on fire to confront kidnap is Yulin Master and the Emperor Shunzhi who has been a monk, not Wei Jueye. In that way, contemporary living Buddha Dalai who is senior monk and Tibetan Buddhism, maybe is preparing to set himself on fire to protest against the Chinese government, have sympathy for the Tibetans and call for the world. But not only living Buddha, there are a lot of living Buddha followers. "My broken body was burned in the raging flame that I am not afraid of dying anymore. Good deeds can eradicate evil deeds, because of light effect. Joy and sad all finally is to dust. We must take pity on living people now, as there are so many worries and troubles." It's so magnificent and heroic. If one day, I will take back all slanders to the living Buddha, and show my greatest respects to him.
  Self-immolation is its own thing, rather than encourage others.
Living Buddha Dalai is great wisdom, so he can understand this truth.   
  If there is Western Paradise, the Buddha will meet self-immolation people, rather than encourage him.