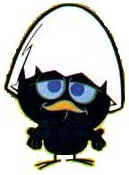 Offline



Joined: 10 Mar 2013
Posts: 1


Point(s): 1

Moyenne de points: 1.00

Posted: Sun 10 Mar - 14:02 (2013)

 

   Post subject: Dalai Lama has issued guide book on immolations: China
China on Friday claimed that the India-based Dalai Lama and his followers have uploaded a self-immolation guide on the internet to incite ethnic Tibetans to commit suicide protests.
Calling it "The Self-Immolation Guide", state media said the online instructions give details about how to plan and arrange a self-immolation.
"The author of the "Instructions" is Lhamo Je, who had been a "member of the Parliament" for two terms in the "Parliament" of the Dalai clique and is now still on important position in its "educational system," state-run Xinhua news agency said Friday.
The Parliament of exiled Tibetans in India is located in Dharamshala.
More than 100 ethnic Tibetans have self-immolated since 2009 protesting Beijing's hardline rule, demanding more political and cultural rights.
Beijing's counter has been that Tibetan areas in China have seen unprecedented growth.
Xinhua said the first part instructs on how to ideologically mobilise potential candidates. It advocates "the idea that self-immolators are 'great and honorable fearless heroes' and that `both male and female heroes' should be ready at all times to sacrifice for the `just cause,'".
The second part gives detailed instruction on the "self-immolation preparation", including "picking important days and places", "leaving written or recorded last words", and "asking a couple of trustworthy people to help record videos and take photos".
The third introduces the "self-immolation slogans" and instructs the self-immolators to shout "Free Tibet, let the Dalai Lama return to Tibet, and release political prisoners" and so forth, and asks them to print out the slogans into leaflets to scatter them on the spots so as to increase the impact.
Xinhua continued that the fourth part illustrates "other non-violent activities" such as "shouting loudly the campaign slogans at schools and other populated places", "making public speeches", and "filing petitions to the central government", and points out that "it is very important to launch various activities in the fields of politics, economy, religion and culture."
"The Dalai clique attempted to prompt more self-immolations through publishing the "Self-immolation Guide" in order to beg for more international compassions. This act has actually made the international community to recognise the ferocity and insanity of the Dalai clique clearly, and urged some Western powers to hold back when supporting the Dalai clique," the Xinhua commentary said.