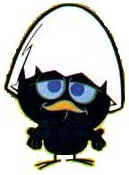 Offline



Joined: 09 Apr 2009
Posts: 4


Point(s): 4

Moyenne de points: 1.00

Posted: Sun 12 Apr - 11:30 (2009)

 

   Post subject: Historic Event: First Drukpa Council
Go to http://drukpacouncil.org/ where you will get all the latest information. Today they are webcasting on http://www.justin.tv/annualdrukpacouncil
There have been the two enthronements. Kyabje Lorepa was the 5th XXX XXX's teacher. If you have missed the past few days you can, on the Justin.tv/annualdrukpa council link,  archives get to see what you missed. The two cultural shows, teaching by HH 12th Gyalwang Drukpa and other master of the lineage are there.
The live webcast is a tour de force because of getting the equipement up the mountain as well as electricity shortage problems. There are about 10 000 people attending with 500 volunteers. People have come from all over the world.
The ADC is about revitilising the lineage; about not losing or reviving transmissions. About 20 Drukpa masters are present. It is a rare event to see so many masters all in one place. It is most inspiring and heart uplifting.

Go and see for yourself

.

PS I have checked the links after posting and they are working.