Administrateur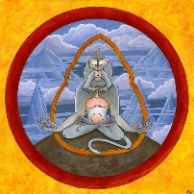 Offline



Joined: 12 Dec 2008
Posts: 880


Point(s): 918

Moyenne de points: 1.04

Posted: Fri 3 Apr - 15:11 (2009)

 

   Post subject: 民族 : ~ Nationality / Ethnicity
Nikolian wrote:

Hello,

What's the correct word in tibetan for chinese word "民族" ?

民族 : ~ Nationality / Ethnicity



If you are talking about the various people in a country you have to use ethnicity, if you are talking about a people with a nation you have to use nationlity... but in chinese language it's the same word. So... Sometimes you will translate 民族 by ethnicity, sometimes by nationality.