Administrateur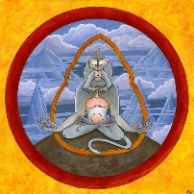 Offline



Joined: 12 Dec 2008
Posts: 880


Point(s): 918

Moyenne de points: 1.04

Posted: Fri 13 Mar - 08:18 (2009)

 

   Post subject: [TB-EN-FR-CH] Tibetans dialects and languages / Dialectes et langues tibétaines
wikipedia




Dzongkha

(རྫོང་ཁ Wylie:

rdzong-kha

, Jong-kă) is the national language of Bhutan. The word "dzongkha" means the language (

kha

) spoken in the

dzong

, – dzong being the fortress-like monasteries established throughout Bhutan by Shabdrung Ngawang Namgyal in the 17th century.
Dzongkha bears a close linguistic relationship to J'umowa spoken in the Chumbi valley of Southern Tibet and to the Dranjongke language of Sikkim.[1] It has a much more distant relationship to standard modern Central Tibetan. Although spoken Dzongkha and Tibetan are largely mutually unintelligible, the literary forms of both are both highly influenced by the liturgical (clerical) Classical Tibetan language, known in Bhutan as Chöke, which has been used for centuries by Buddhist monks. Chöke was used as the language of education in Bhutan until the early 1960s when it was replaced by Dzongkha in public schools.
Dzongkha and its dialects are the native tongue of eight western districts of Bhutan (viz. Phodrang, Punakha, Thimphu, Gasa, Paro, Ha, Dhakana, and Chukha). There are also some speakers found near the Indian town of Kalimpong, once part of Bhutan but now in West Bengal. Dzongkha study is mandatory in all schools in Bhutan, and the language is the lingua franca in the districts to the south and east where it is not the mother tongue.
Linguistically, Dzongkha is a South Bodish language belonging to the proposed Tibeto-Burman branch of the Sino-Tibetan group. It is closely related to Sikkimese (Wylie:

'Bras-ljongs-skad

), the national language of the erstwhile kingdom of Sikkim; and to some other Bhutanese languages such as Cho-cha-na-ca

(khyod ca nga ca kha)

, Brokpa

(me rag sag steng 'brog skad)

, Brokkat

(dur gyi 'brog skad)

, and Laka

(la ka)

. Modern Tibetan is a Central Bodish language and thus belongs to a different sub-branch.
Dzongkha is usually written in Bhutanese forms of the Tibetan script known as Joyi

(mgyogs yig)

and Joshum

(mgyogs tshugs ma)

. Dzongkha books are typically printed using Ucan fonts like those to print the Tibetan abugida.
Dzongkha is rarely heard outside Bhutan and environs. However, the 2003 Bhutanese film, Travellers and Magicians is entirely in Dzongkha.
"Bhutani" is

not

another name for Dzongkha - although the two are sometimes confused, even in some ISO 639 codelists.


To see :
Dzongkha Development Authority (2005).

English-Dzongkha Dictionary (ཨིང་ལིཤ་རྫོང་ཁ་ཤན་སྦྱར་ཚིག་མཛོད།)

. Thimphu: Dzongkha Development Authority, Ministry of Education. ISBN 999-663-3-5.



wikipedia


Le

dzongkha

(རྫོང་ཁ་) est le dialecte tibétain qui sert de langue officielle au Bhoutan ('Brug-yul « pays du dragon ») ; les autres langues couramment pratiquées au Bhoutan sont le sharchopkha et le népalais.
L'intercommunication est impossible avec le tibétain de Lhassa malgré des similarités orales et un alphabet commun (quoique selon une graphie différente).
La langue est enseignée à l'école avec l'anglais. Comme certaines matières sont enseignées uniquement en anglais (les mathématiques, les sciences, etc.), le Dzongkha subit une concurrence directe et qui ne lui est actuellement pas favorable.