Administrateur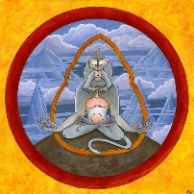 Offline



Joined: 12 Dec 2008
Posts: 880


Point(s): 918

Moyenne de points: 1.04

Posted: Sat 20 Dec - 03:15 (2008)

 

   Post subject: [EN] The Word of the week : What means... ?
snowlandgirl wrote:

It's wrong spelling.
Correct spell is


Drogba means Nomad.



Thank you... Yes it's a nomad. I don't know why I wrote "ra" ར before the name, sorry.
If not error, "Pa པ་" means "man", "people"  and "drog འཔྲོག་" means "pasture"; also called the "the Dragon People"