Administrateur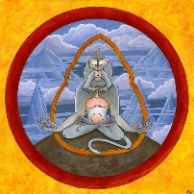 Offline



Joined: 12 Dec 2008
Posts: 880


Point(s): 918

Moyenne de points: 1.04

Posted: Wed 25 Feb - 02:33 (2009)

 

   Post subject: [EN-FR] What do you think about OperaTor? Que pensez-vous d'OperaTor?
OperaTor is a software bundle that consists of Opera, Tor and Polipo. Its aim is to provide a way to surf the web anonymously. It can be installed on portable data storage devices like pendrives, USB sticks and hard drives. OperaTor does not store any data at the computer you plugged your portable memory into. Version 3 was released on June 12, 2008.

Operator est un logiciel "portable" (c'est-à-dire qu'il n'ait aucunement besoin de l'installer : il suffit de le télécharger et de l'ouvrir) conçu pour le surf anonyme. Il combine le navigateur Opera (actuellement en version 9.25) avec le routeur Tor (version 0.1.2.18a) et le proxy Prioxy.

Bon à savoir :

On participé au dévellopement de logiciel TOR :
- The Free Haven projet de recherche du MIT (Massachusetts Institute of Technology, connu entre-autre pour son développement de techniques militaires).
- La DARPA (Defense Advanced Research Projects Agency) est une agence du département de la Défense des États-Unis qui est chargé de la recherche et développement des nouvelles technologies destinées à un usage militaire.