Administrateur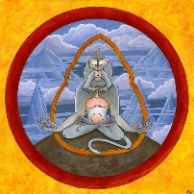 Offline



Joined: 12 Dec 2008
Posts: 880


Point(s): 918

Moyenne de points: 1.04

Posted: Sat 13 Dec - 06:59 (2008)

 

   Post subject: [EN] Dramgyen: The Lute (A Tibetan Short Film)
 

 
 
The story of Dramgyen; The Lute is a short film based on a new Tibetan immigrant family. It is about the trepidation's of a simple family trying to adjust their lives in the western society.

Both parents coming from a musician background are unable to secure a good life in the west. They are unable to find "good" jobs.

Kelsang, the only daughter of the family happens to be another musical prodigy (in traditional Tibetan instrument). Her father disapproves of her choice.